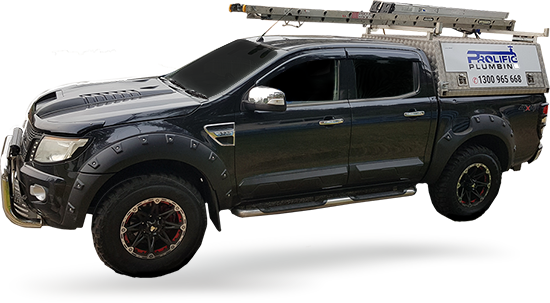 Are you facing any plumbing issues in your house? Is your leaking tap driving you crazy? Or you need gas fittings for your kitchen? These and many of the plumbing issues you might have will bring you massive discomfort.
You should worry no further as prolific plumbing is here to offer you high-quality plumbing services.
Leaving your plumbing issues unattended can lead to a very bad problem later, even if the plumbing issue looks petty at first. It could lead to blocked drains and create an unhealthy environment in your house, etc.
Why not get quality local plumbing services from prolific plumbing in Marrickville? We are a local plumbing service that offers 24/7 emergency plumbing service. Our plumbing service is on for 24 hours every day for seven days a week all year round.
We know that plumbing issues dont pick a time to go bad, so we are always available to pick your calls and fix your plumbing issues.
Prolific plumbers are very professional and skillful in all their dealings. They are licensed and accredited to provide quality plumbing services in Marrickville. No matter what the plumbing issue is, our certified plumbers can fix it for you.
Prolific plumbing offers a lot of plumbing services. Some of our plumbing services include:
    Blocked dam repairs
    Toilet repairs
    Repairing overflowing drains
    Leaking pipe fixing
    Blocked stormwater repairs
    Kitchen sinks
    Gutter leaks repairs
    Bathroom plumbing
    Unblocking of any drain
Gas heater installation
Das heater detection
Pipe relining
Water filter
Hot water system installation
Burst pipe repairing
Toilet installation
Emergency plumbing work
Sewage services
Gas fitting services
Leaking pipe detection
Backflow prevention
Roof leaks
Drain inspection using CCTV
Gas heater repairs
Leaking shower repairs
Hot water system repairs and maintenance
Why choose Prolific plumbing services:
Prolific plumbing will eliminate all your plumbing issues, doing so at very affordable pricing. We in prolific plumbing are known for:
Having many satisfied customers. Our customers have gone as far as leaving lots of good reviews about our work and have made prolific plumbing their go-to plumbing service provider.
Offerings were offering 24 hours of plumbing services all day long, all year round. So anytime you need a plumbing service, don't hesitate to call us. We will always be there for you.
Offering some of the best prices for our services all of Marrickville. We made our services rate to be very affordable to our customers. More so, our prices are not volatile. They don't inflate.
Having some of the best plumbers. They are highly skilled and experienced in the plumbing business. They offer their services in the most professional way possible.
Arriving at your doorpost before the agreed time. We are always very punctual. If we come late, then there is a $100 discount for the customer, as compensation for your troubles.
Our plumbers are fully licensed, and our plumbing services are insured, so be sure to get the best of services all year round.
Anytime you have a plumbing issue. Call prolific plumbing. Let's take care of the issue and make your building run smoothly. Stay safe, folks!
SAVE MONEY ON YOUR PLUMBING:
SATISFACTION GUARANTEED RED CARPET
SERVICE:
ON-TIME OR WE PAY YOU UP TO $100!
PROFESSIONAL PLUMBERS: