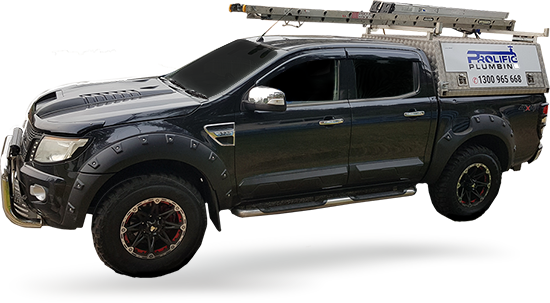 Do you need a local plumber service that can fix all your plumbing issues? Then prolific plumbing services Connells point should be your go-to plumbing service provider. Prolific plumbing offers high-quality plumbing service to fix your plumbing issues.
Prolific plumbers have huge experience in fixing all kinds of plumbing issues. We look forward to serving our customers better.
Some of our services include:
Gas Fitting in Connells point
Do you need gas fitting services for your house? Be it for your kitchen or bathroom or hot water system. We at prolific plumbing are here for you as we provide emergency services 24/7 all year long. Prolific plumbing has experienced, licensed, and insured plumbers who will fix your gas fitting with industrial standards.
Our gas fitting services include Gas meter installation with pipework and valves, Gas detection system installation, the repair and installation of gas flue pipe, Gas bottle installation with pigtails, gas lines, changeover valves regulators, Leak testing, Gas pressure adjustments, Repair, maintenance Conversion, and installation of gas appliances, etc.
Toilet Repair Connells point
Instead of trying DIY solutions to solve your toilet issues, why not use professional help for your plumbing issues. DIY solutions could worsen the problems or create a temporary solution till it returns. Getting a qualified professional plumbing service is the better option. They would give a lasting fix to the issues.
Prolific plumbers are skilled in jobs like this and would give you the best plumbing services. Our customers are our top priority; you should rest assured we got you covered. Give us a call today, and let's fix it!
Prolific plumbing offers a lot of other plumbing services, which include: backflow prevention, bathroom renovations, blocked drains, water filter, hot water system installation, maintenance and repair, gas fitting, burst pipes, leaking taps, pipe relining, gas fittings, drain inspection using CCTV, sewage services, roof leaks, leak detection be it water or gas, among many other services offered.
In addition to these services, Prolific plumbing offers other services that include:
·         Blocked dam repairs
·         Toilet repairs
·         Repairing overflowing drains
·         Hot water system installation
·         Burst pipe repairing
·         Toilet installation
·         Emergency plumbing work
·         Sewage services
·         Gas fitting services
·         Leaking pipe detection
·         Leaking pipe fixing
·         Blocked stormwater repairs
·         Kitchen sinks
·         Gutter leaks repairs
·         Bathroom plumbing
·         Unblocking of any drain
·         Gas heater installation
·         Gas heater detection
·         Pipe relining
·         Water filter
·         Backflow prevention
·         Roof leaks
·         Drain inspection using CCTV
·         Gas heater repairs
·         Leaking shower repairs
Contact Prolific plumbing today
Prolific plumbing is reliable and will deliver the best plumbing service to your apartment. All you need to do is call us and tell us your plumbing problem. We would give you a quote, then we agree on a time to help you fix it. You don't pay any upfront fees and no extra charges.
After delivering our quality service, we collected the amount agreed on the quote, nothing more, nothing less. You could pay with your card or use the cash option. Feel free to call us for inquiries into any of our numerous plumbing services. Stay safe!
SAVE MONEY ON YOUR PLUMBING:
SATISFACTION GUARANTEED RED CARPET
SERVICE:
ON-TIME OR WE PAY YOU UP TO $100!
PROFESSIONAL PLUMBERS: