Blocked drains Sydney. Get Cleared Today!
Do you have problems with your blocked drains? Call Blocked Drain Specialists! Our Sydney plumbing team from Prolific Plumbing are always there to help you fix them! We are your 24/7 Blocked Drains Sydney Experts. We got a wide range of plumbing equipment, cameras, and draining clearing machines to deliver top-notch drain unblocking work in Sydney and surrounding Sydney suburbs.
Why should you call Prolific Plumbers to help fix all your plumbing issues?
When you are talking about the most trusted and reliable plumbing service in Sydney, then you're talking about Prolific plumbing. When it comes to plumbing issues, we deliver excellent services not just clearing drain blockage issues alone.
We would not only fix the plumbing issues – we would make sure it doesn't happen again by providing solutions to maintain and prevent the issues from recurring.
Common Blocked Drain Problems
Are You Experiencing Some Of These Usual Blocked Drain Problems?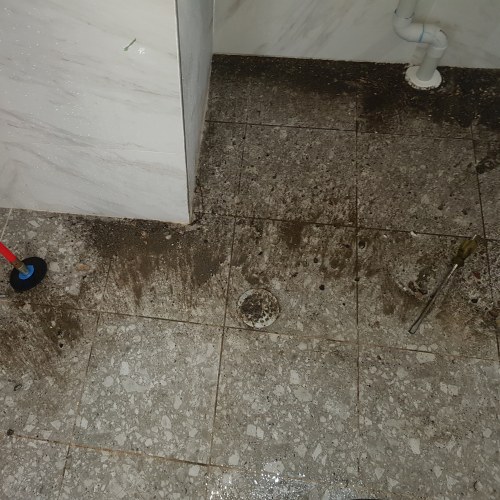 Water pooling around the floor drain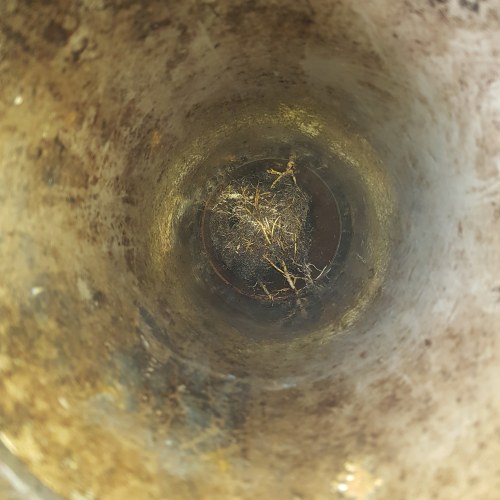 Bad smell coming from drains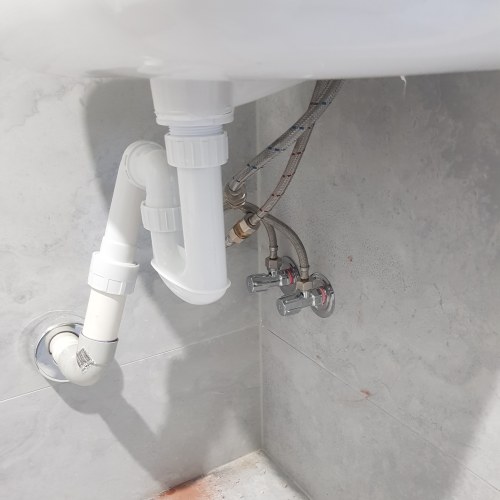 Gurgling sounds after flushing water down the drain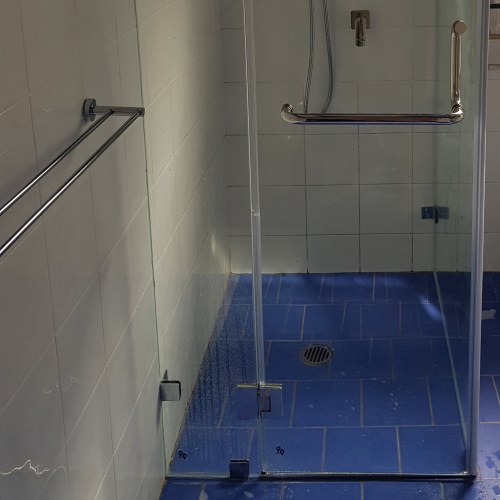 Slow drains from your shower and bath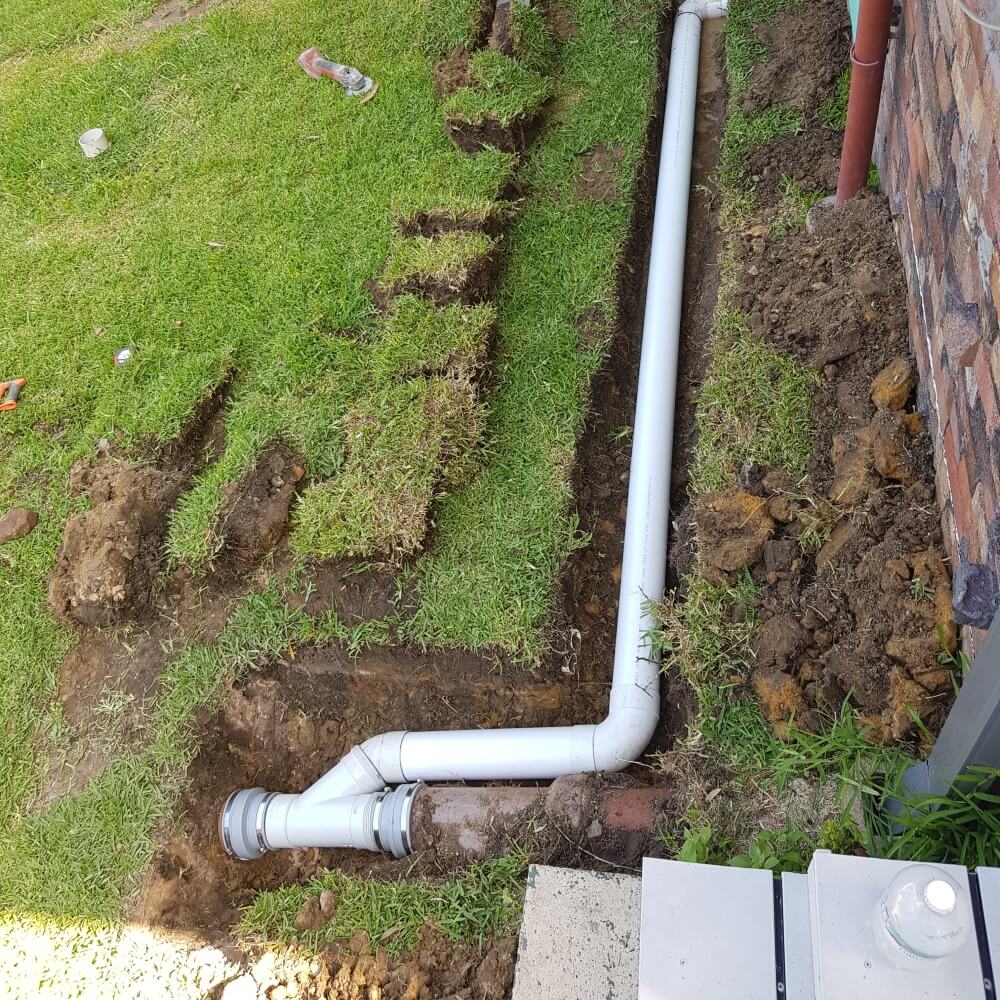 Overflowing drains outside
The water level in the toilet bowl rising and falling more than normal
Gully Overflowing? Bad Smells Present? Drains are Gurgling?
A Blocked Drain can create a horrible situation in your home, not only messy but smelly and unhygienic. Possibly spreading bacteria and infection blocked drains are to be treated with priority.
Unfortunately, there are reasons behind blocked drains that cause solids or liquids to back up the drainage line, foreign objects and common causes of blockages include, Tree Roots, Dislodged pipes, Broken Pipes, Baby Wipes, Sanitary Napkins, Hair, Soaps & Built-Up Cooking Fats.
We use unique equipment to diagnose the issue, clear the blockage and advise on suitable procedures to prevent further blockages and inconveniences down the track.
If you experience all or most of these issues then you should know you got a blocked drain problem at hand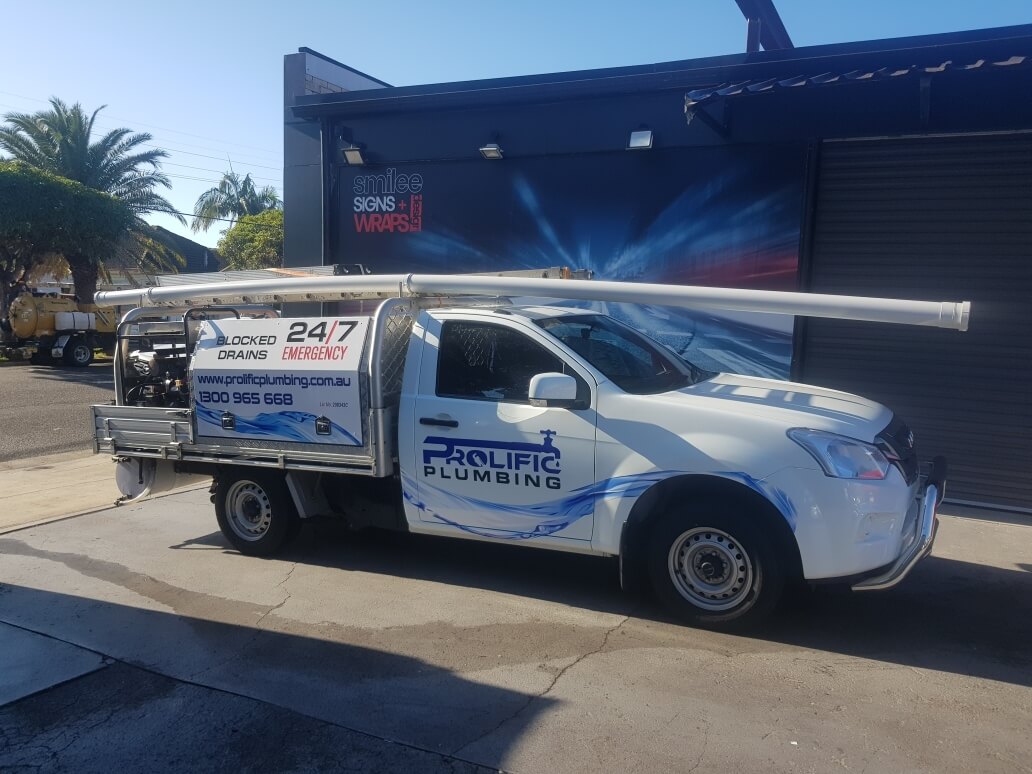 Prolific plumbing services is a leading plumbing industry company with a wide customer base in Sydney. Prolific plumbers have highly experienced plumbers who know to give high-quality services to all areas around Sydney.
Prolific plumbing service is based in Sydney, with one mission in mind – to serve the residents of Sydney with professional plumbing services in all areas of plumbing like gas fitting, leak detection, blocked drains, Hot water system installation, maintenance, and repair, leaking roofs and taps and all kind of plumbing issues you face in your buildings in Sydney.
Our service is 24/7 all year long to provide emergency plumbing services for our beloved customers. Our vehicles are fully equipped and stocked with plumbing materials and the latest technology and tools needed to deliver quality service in time. We don't spend time sourcing materials as they are always already available in our vehicles.
Prolific plumbing has no hidden fees as you pay for our services after we have fixed the issue. You can pay using either card payment options or cash.
We also don't collect extra charges as you are only obliged to pay what was in your quote. So, no other charges. We have a lot of satisfied customers that are satisfied with our work.
Our Blocked Drains Sydney Services Include: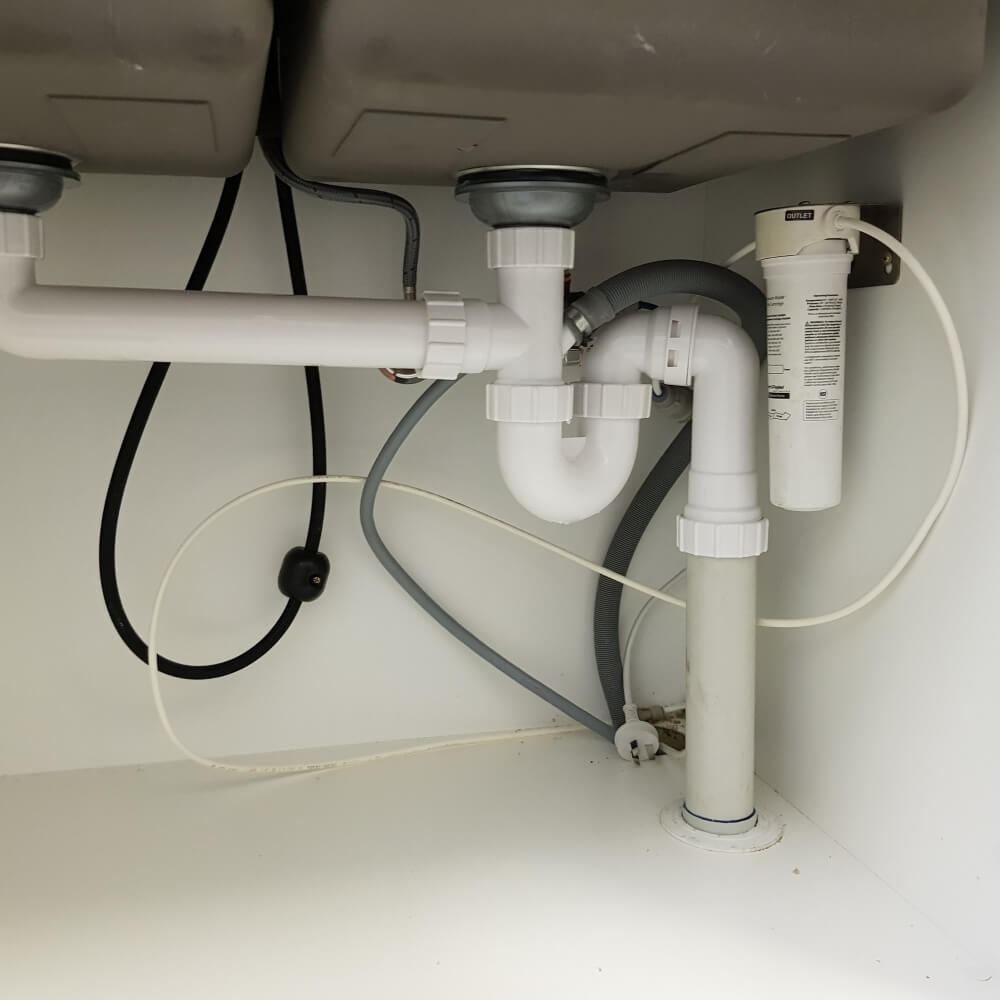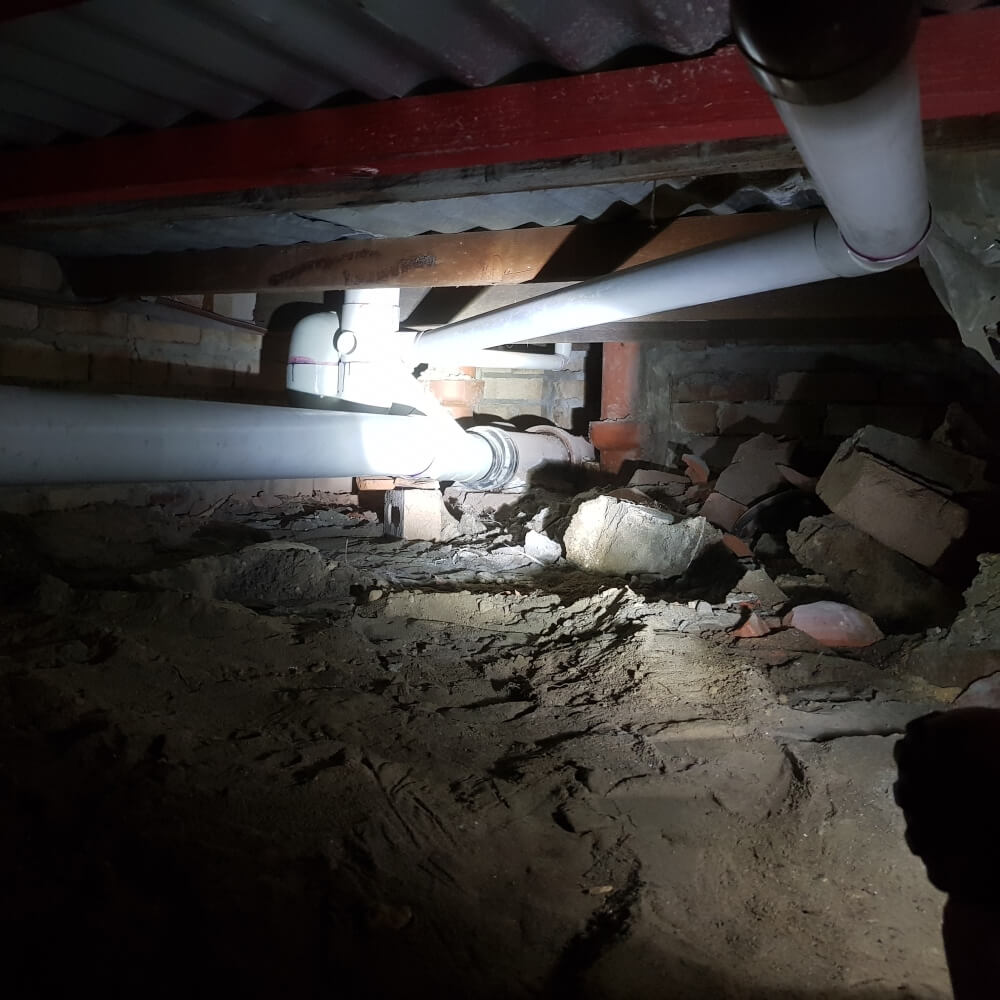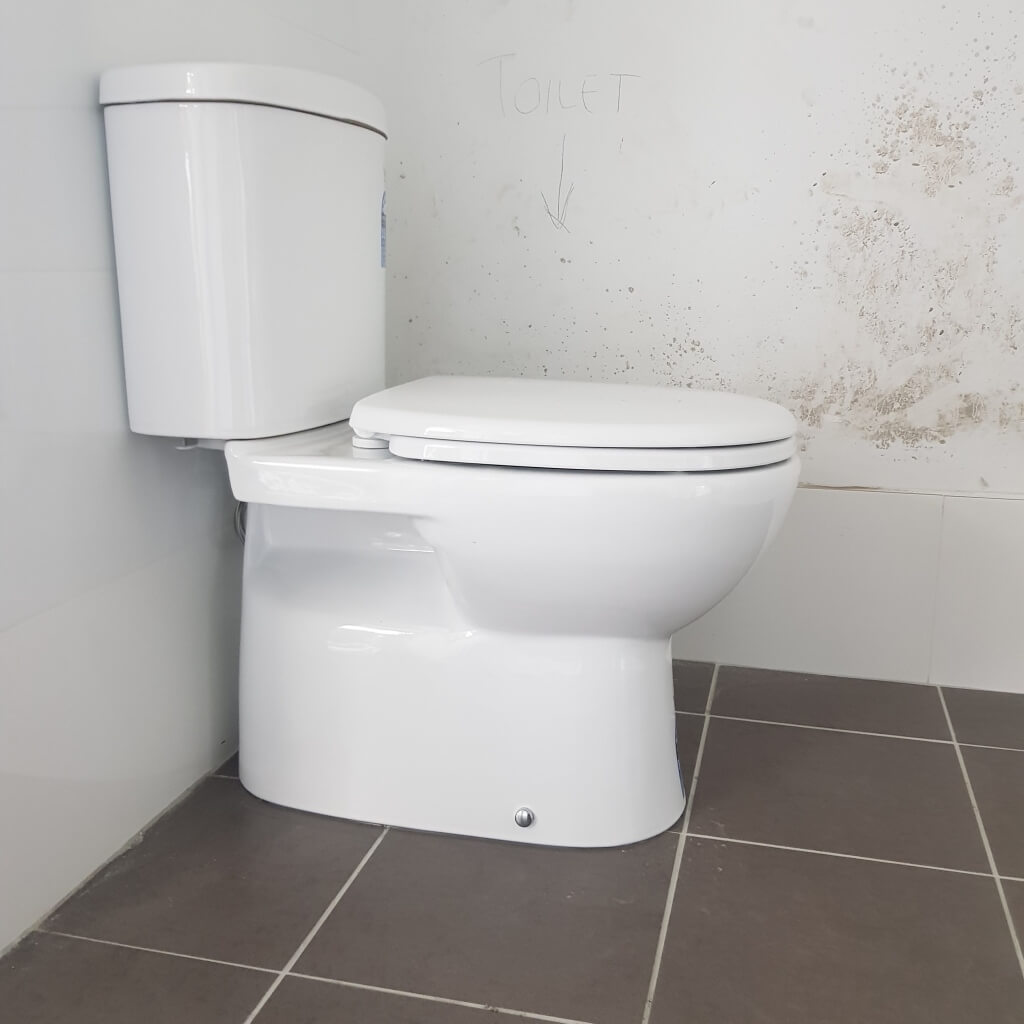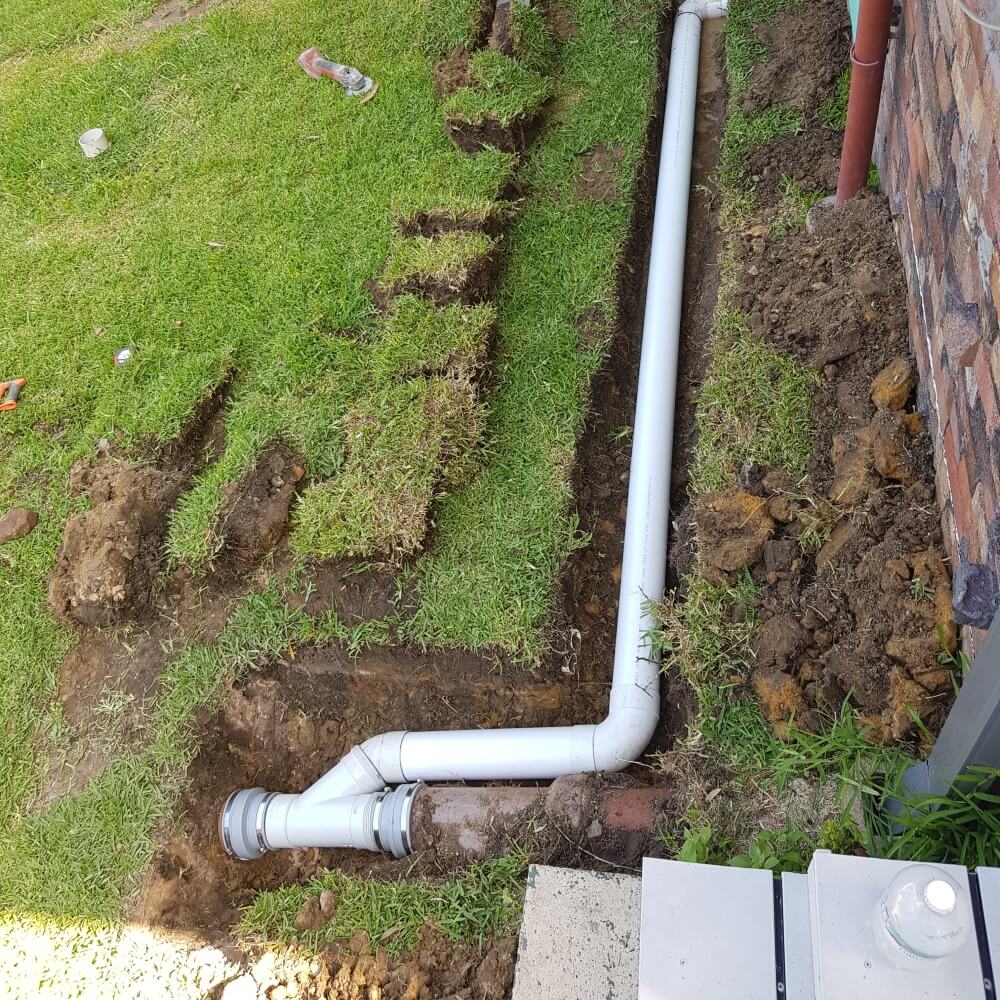 Blocked Storm Water Drains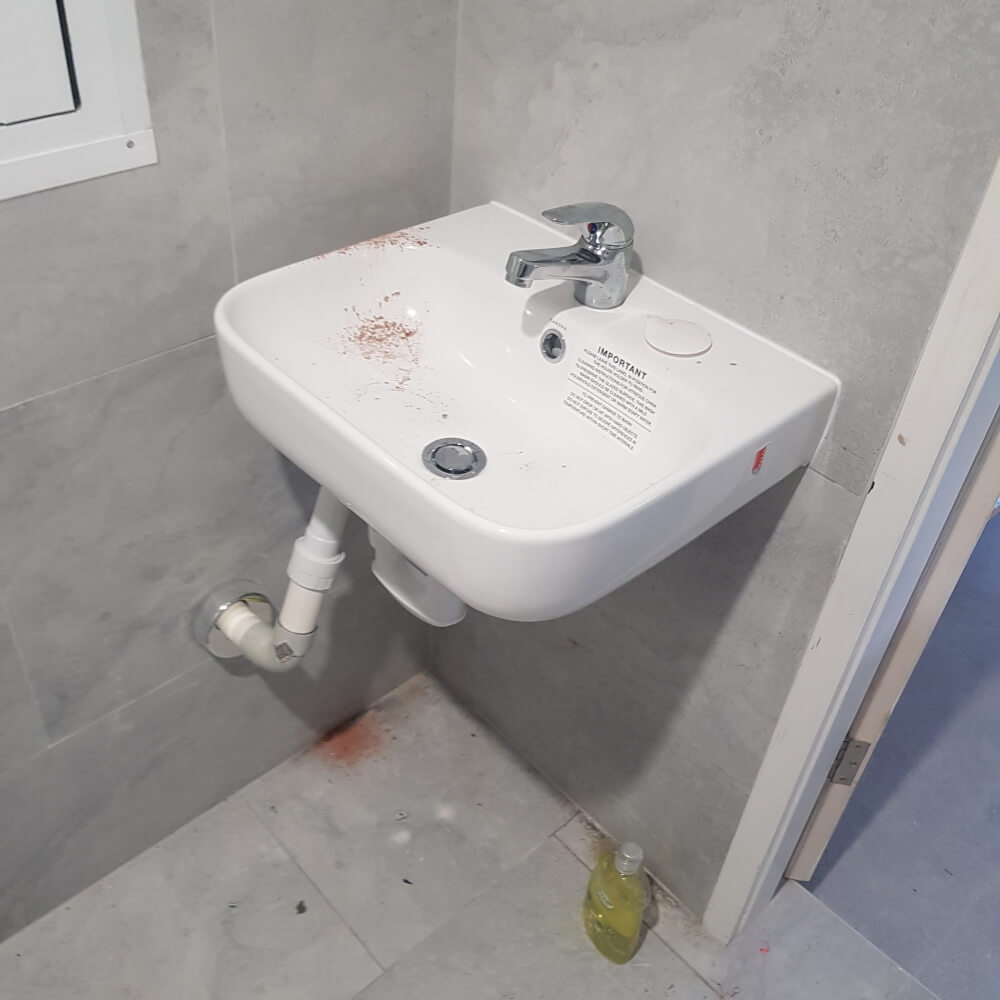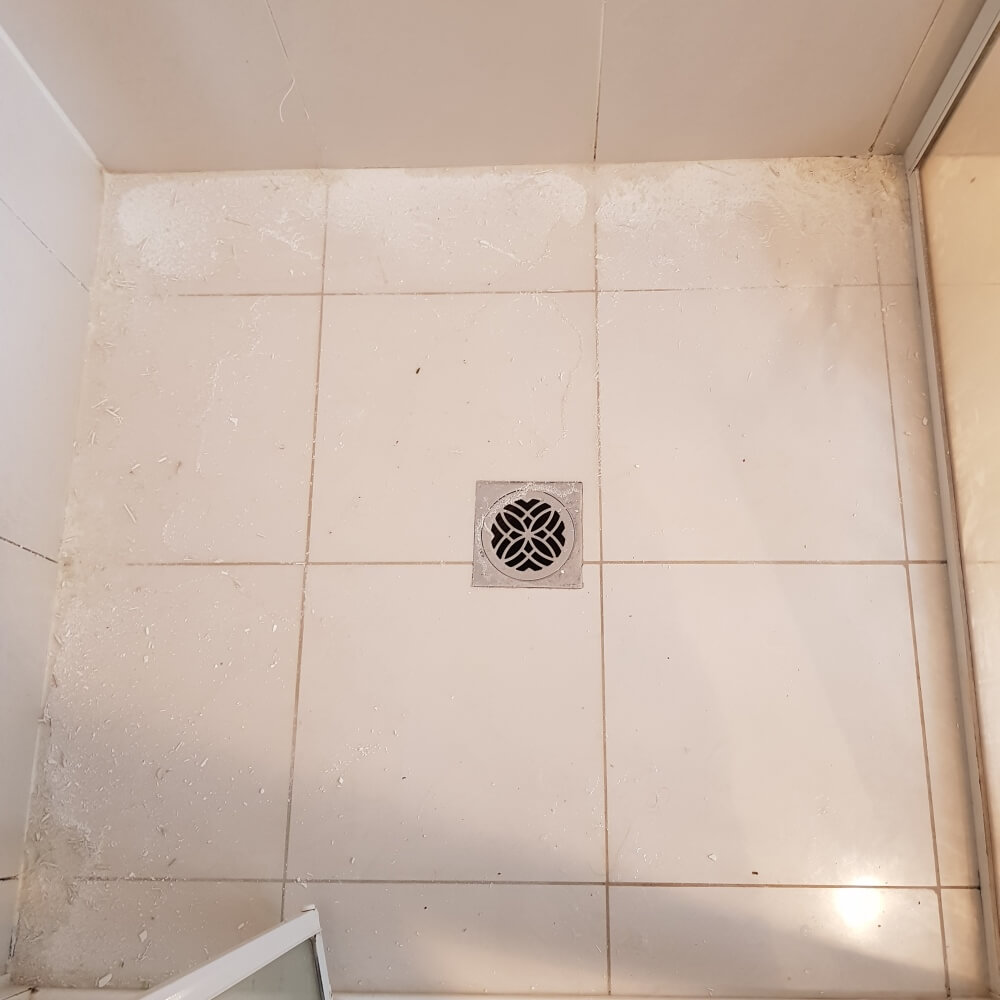 Toiletries: Baby wipes, nappies, sanitary products, etc. Although they are essential, they can go on to accumulate in the pipe and cause drain blockage.
Tree roots: This could cause a drain blockage where the roots keep growing until it breaches the pipe.
Cooking oil: It is always advisable not to throw cooking oil into the sink due to its viscosity. It doesn't flow as fast as water and would solidify and clump together with other food debris to build a blockage on the drain.
Food scraps: Same as with the cooking oil, don't throw food scraps into the drain. They belong in your waste bin. They also could clump together and block your drain.
Foreign objects: This is very common in homes with children. They could flush all kinds of objects down the toilet. These things would probably lodge somewhere in the u-bend and cause blockage to your drains.
Hair: yes Rapunzel, your long pretty hair can cause blocked drainage as some of them would down the sink as you wash them in the shower.
Soaps, mineral buildup, natural debris, and cat litter can also cause blocked drainage.
It is not advisable to do DIY (do it yourself) due to your inexperience in handling plumbing appliance but if you want to try that before you call a specialist then here are some ways to unclog your drain
Boiling water: This is to help loosen up any build-up of grime. This is a great first step in unclogging your drain especially when the blockage is caused by toiletries or conditioners or grease, even cooking oils; You can make use of their low melting point to break them by pouring enough hot water into the drain.
Using natural cleaners (like baking soda and vinegar): This is just like using the boiling water method. In this case, you are adding natural cleaners to break the blockage apart. A combination of water with natural cleaners like a cup of vinegar, a cup of bicarbonate of soda (baking soda) would do the trick. You could also make use of caustic cleaners, which are ideal for tougher blockages. But due to its strong acidic properties, you should ventilate the room before starting.
Make use of plungers: This is the use of a vacuum effect of the plungers to remove the blockage.  Once you place the plunger on the plughole, it would form a seal affecting the vacuum effect to pull the blockage.
DIY drain snake: The DIY drain snake tries to function like the plumber drain snake. This is made of a thin metal wire like a cat hanger with a gook at the snake's end. You insert the head into the plughole to fish out the blockage. This is mostly down for blockage caused by hair.
How do we work on the different drain blockage issues?
When you call our highly trained professionals to resolve your drain blockage issues, once we analyze the issues and know the kind of plumbing method it requires,  before proceeding. Most times it requires a lot of advanced methods like the state-of-the-art high-pressure jetting systems that can cut through tree roots and other debris that might be blocking your drain.
In making our analysis we make use of the CCTV inspections to pinpoint the major source of the problem from above the ground, so there won't be a need of opening unnecessary pipes, we also offer a copy of the CCTV footage to our customers for transparency and accountability at no additional cost.
At the completion of the job, our professional will give you a well-detailed analysis of the whole fixing processes and would schedule a maintenance plan which you are entitled to at a discount, pour professionals would also offer advice on how to take care of your plumbing appliance for free, a maintenance plan would involve monthly or quarterly check-in on your plumbing appliance.
Our procedures for fixing blocked drains include:
We find the exact source of the drainage problem
We fix the problem by using any of the methods be it plumber drain snakes, hydro jets plunger, pipe relining, etc.
We explain the reasons for the drain blockage and provide advice on how to reduce the chances of it happening again.
We offer our maintenance services which you can time anyhow you want e it monthly quarterly or yearly. But we would advise a shorter time maintenance period if your home is surrounded by trees.
Every job has its uniqueness and would require different tools and skills. For blocked drains Sydney, you should know prolific plumbing got you as we have a long history of fixing blocked drains in Sydney which has given us a lot of satisfied customers in the process and making us one of the go-to plumbing services for all your plumbing issues.
Most of the blocked drains we have worked on in Sydney are usually caused by loose and undermined pipework, some by tree roots, and a lot of other common causes due to the uniqueness of each situation we fix every blockage differently and use the necessary tools for them. You should be rest assured prolific plumbing got your blocked drain issues covered.
Some of the advanced methods prolific plumbing uses include:
Plumbers drain snakes
CCTV
Hydro jets
Excavation
Pipe relining etc.
Why should you pick Prolific Plumbing Sydney?
Once we say we would get to your place in a stipulated time, be sure we would get there on time. Our response time is top class.
Prolific plumbing offers 24 hours of plumbing services all day long throughout the year. Once you need emergency plumbing service, call prolific plumbing.
We offer some of the best prices for our services, we made them affordable for all our customers.
We have many satisfied customers who have given reviews about our work and have made Prolific plumbing their favourite plumbing service provider.
Prolific plumbers are highly skilled and experienced in their plumbing field. They offer professional services every time. There is no discrimination between jobs as we handle all jobs seriously
Our plumbers are fully licensed, and our plumbing services are insured, so be sure to get the best of services all year round.
Here Is how we deliver our services
It all starts with a call from you telling us about your plumbing issues. We would listen and assess the situation before creating a quote for you.
Once the quote is created, we then agree on a time we should be at your place.
One step two is settled. Our professional plumbers will get to your place and physically assess the situation to give you a timeline to fix it and make it ready for use.
Upon completing the work, our plumbers clean up and vacuum the place leaving behind a clean and arranged work area.
You pay us after the service has been delivered. We have many payment options for you to choose from, as we accept card payments and cash.
For any plumbing issues in Sydney, call prolific plumbing. We are here for you all the time.
Tips to avoid blocked toilets
Don't treat your toilet like a garbage bin by throwing all forms of waste in it.
Don't flush anything that isn't biodegradable. Only out in pee, poo, and toilet papers anything else can block your toilet.
Don't overload the toilet with too many toilet paper.
Trees that harm your drainage
To protect your drainage system, it is advisable you don't plant some of these trees we list below close to within 10 meters of your sewer or water drain.
Trees are one of the major culprits that cause blocked drains and damaged pipe and some trees are known to do it more than others some of these trees include:
Illawarra flame trees
Jacaranda
Bunya pines
Sheoaks
Wisteria
Figs
Wattles.
We will urgently unblock drains
We treat Blocked Drains Sydney seriously as we understand the inconvenience they cause in your home. Prolific Plumbing in Sydney will first perform a visual inspection to identify the cause and unclog drains.
Our high-pressure water jet is capable of reaching upwards of 60000psi with water streaming from an outlet no bigger than a pinhead, what this means it has the ability to cut through tree roots, sanitary napkins and foreign matters lodged in the pipework, so you know with confidence we have the equipment necessary to get your Blocked Drain flowing.
Once we clear the blockage we also use our CCTV Camera to inspect your drain line and advise of conditions and remedies to prevent further blockages.
Our equipment also allows us to locate underground pipework with the use of a radiofrequency pipe locator, ensuring pinpoint accuracy of location of any damage or blockages we come across.
No matter the kind of job or time you need us, we would also be there, as we operate 24/7 all year round. Once you call us, we would assess the situation and give you a quote.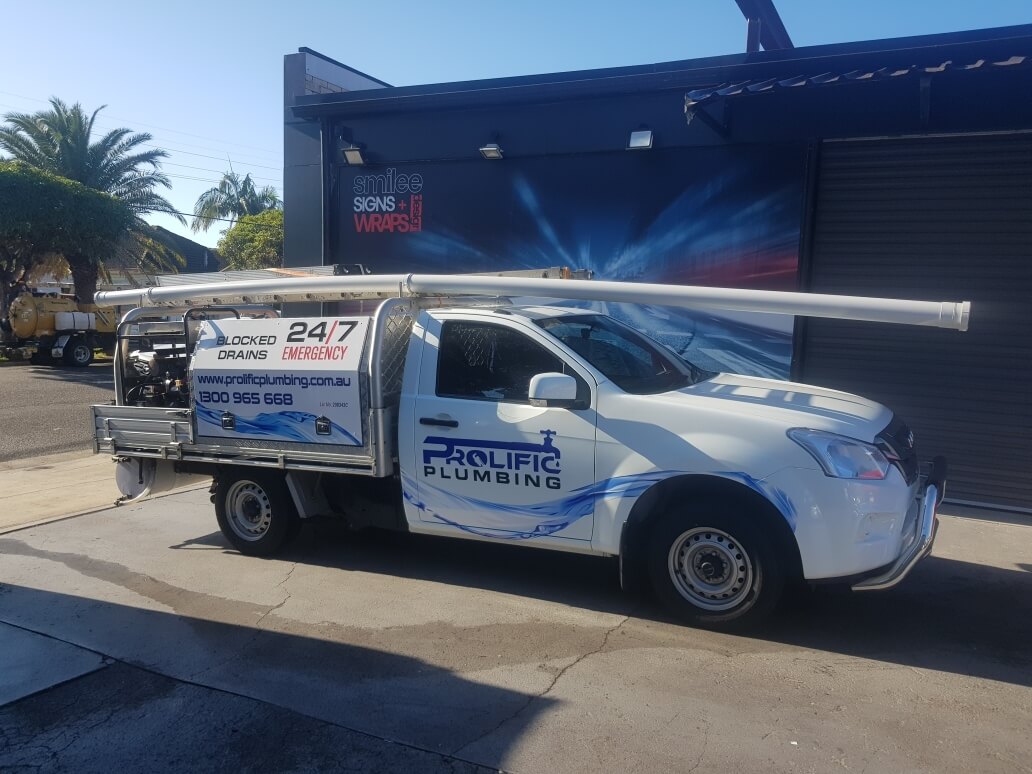 Truly, locally based in Sydney. You get the fastest response whenever you require
Upfront costs, no hidden charges
Superior equipment to most plumbers
All the services are fully insured and licensed
Highly trained and certified plumbers having great communication skills
Emergency service is available 24 hours
Our emergency service ensures a quick and efficient job, just on a single call from your side
We strive to get you the excellent outcome with 100% guaranteed service