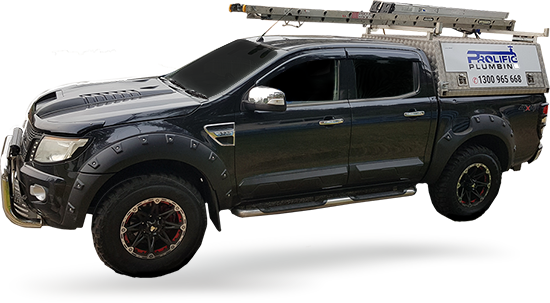 Prolific plumbing Padstow is the best plumbing service rendering company in Padstow Sydney. We offer our plumbing services to all the residential and commercial buildings in Padstow and the entire Sydney.
Prolific Plumbing Padstow offers high-quality plumbing services with its team of highly experienced plumbers. We offer 24/7 emergency services all year round. Prolific Plumbing is locally based, which allows us to get to every resident in time due to proximity. Our response time is top class with our quality service.
Prolific plumbers are fully equipped with well-stocked vehicles equipped with the materials and tools needed to complete any kind of plumbing work. This reduces the time used to complete your plumbing issues.
Our plumbers undergo lots of professional courses with their years of experience to create top-notch industrial standard plumbing service.
Throughout the years of being a plumbing service, we have developed a lot of expertise in different plumbing issues. Let's talk about a few of them
Gas Fitting Padstow:
When it comes to gas fitting plumbing issues, you should know not all kinds of plumbers can fix gas fitting issues, as there is a level of expertise needed to fix gas fitting. If they are not fixed properly, they can lead to fatal accents. It is better to call professionals that will fix your gas fitting issues properly without any issue.
Our gas fitting series also include
If you want to change from an electric hot water system to a gas-powered system or want to renovate your kitchen and need a gas fitting fix. We should be your number one choice
We fix gas leaks. Gas leaks are very dangerous as they can lead to fatal accidents, especially when detected in time. Gas leaks are considered emergency plumbing series, something you call a plumber in to fix immediately you notice it.
Prolific Plumbing offers 24/7 emergency plumbing services and has the professional and instrument to handle any kind of gas leak issues.
Prolific Plumbing also offers gas fitting services like Installation of gas pipes, Gas bottle installation with pigtails, gas lines, changeover valves regulators, Repair, maintenance Conversion, Installation of gas appliances, Gas detection system installation, Connection of gas pressure regulation, Gas pressure adjustments, Gas meter installation with pipework and valves Measurement, and placement of gas equipment, etc.
Why choose Prolific plumbing services Padstow
    Prolific plumbing Padstow has been providing quality plumbing services for years now and have amassed many satisfied customers who have given reviews about our work and have made Prolific Plumbing their number one plumbing service provider.
    Prolific plumbers are highly skilled and experienced in the plumbing business. Prolific plumbers offer their services in the most professional way possible.
    Prolific plumbers will arrive at the doorpost before the agreed time. There is a $100 discount if we ever come late, so be sure we will be punctual.
    We offer 24 hours of plumbing services all day long throughout the year. Anytime you need a plumbing service, we are always there to help.
    We offer some of the best prices for our services; it is very affordable for our customers. Our rates remain constant all year round.
    Our plumbers are fully licensed, and our plumbing services are insured, so you are sure to get the best of services all year round.
SAVE MONEY ON YOUR PLUMBING:
SATISFACTION GUARANTEED RED CARPET
SERVICE:
ON-TIME OR WE PAY YOU UP TO $100!
PROFESSIONAL PLUMBERS: