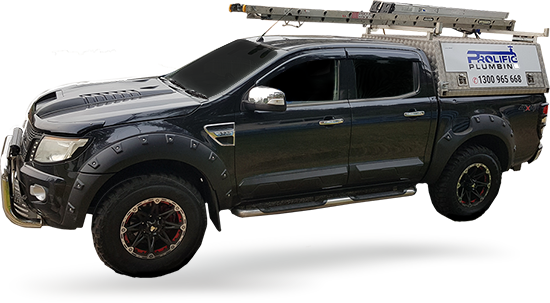 Do you need reliable plumbing service in Moorebank? A plumbing service you can trust to give you the best service at all times? Then you should patronize Prolific plumbing Moorebank. Prolific plumbing service rendering company offer some of the best plumbing services in the entire Moorebank region and beyond.
Prolific plumbing offers 24/7 emergency services even during the holidays. Customer satisfaction is the top priority, and we are prepared to always be there to solve your plumbing needs anytime you want them. No matter the plumbing issues give us a call. We are prepared to fix any plumbing issue you have.
Prolific plumbing has customer satisfaction of 100%. There is no way this can be possible without customers that trust in us and our plumbers which are so skilled and experienced in all kinds of plumbing service you can ever encounter.
Prolific plumbing has some of the best work ethics and customers satisfaction ratings as we keep working better every day to deliver our services to the best customer satisfaction.
Why should I pick prolific plumbing Moorebank for my plumbing services?
    A lot of residents in Moorebank are our customers, and they all have good things to say about our services and have given positive reviews about our work. They have made Prolific plumbing their go-to plumbing service provider for any of their plumbing issues, and we here to make you one too.
      Our services are on for 24 hours a day all year round. We offer our plumbing services anytime when you need us. Be sure to call us when you have any issues.
    We have competitive prices for our services, such that every dollar you pay has high value. We made it this way to be very affordable for all our different customers. Our rates don't change with time, so you can rest assured that quality rates all year round are not volatile.
      Our plumbers are highly skilled and experienced in the plumbing business. They offer their services in the most professional way possible.
      Our punctuality is top class. We arrive at the doorpost before the agreed time. Like we promised we would give a $100 discount anytime we come late.
      All our plumbers and plumbing services are fully licensed and insured. This allows us to provide better quality services all year.
Some of our plumbing services include:
  Blocked dam repairs
  Toilet repairs
  bathroom renovation
  Repairing overflowing drains
  Hot water system installation
  Burst pipe repairing
  Toilet installation
  Leaks into taps
  Emergency plumbing work
Sewage services
Gas fitting services
Leaking pipe detection
Leaking pipe fixing
Blocked stormwater repairs
Kitchen sinks
Gutter leaks repairs
Bathroom plumbing
Unblocking of any drain
Gas heater installation
Gas heater detection
Pipe relining
Water filter
Backflow prevention
Roof leaks
Drain inspection using CCTV
Gas heater repairs
Leaking shower repairs and a lot of other plumbing services
For any of your plumbing issues. Give Prolific plumbing a call!
SAVE MONEY ON YOUR PLUMBING:
SATISFACTION GUARANTEED RED CARPET
SERVICE:
ON-TIME OR WE PAY YOU UP TO $100!
PROFESSIONAL PLUMBERS: