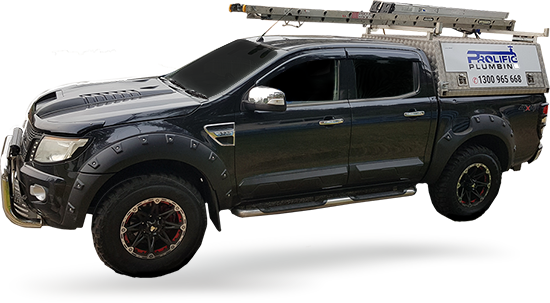 Prolific plumbing service Dulwich hill is the best plumbing service in Dulwich hill. We pride ourselves in delivering the best plumbing service to the amazing residents of Dulwich hill.
Prolific plumbers are skilled and well experienced in all kinds of plumbing appliances. Prolific are professionals at maintaining, replacing, installing, and repairing different plumbing appliances.
Prolific plumbing offers 24/7 emergency service all year long. We do this because we know that plumbing appliances can go bad anytime.
We also know that it is unwise to keep existing plumbing issues for too long, which we are sure the residents of Dulwich hill don't want to do. So, we took the initiative to always make our plumbing service available for your use any day, any time.
Once you have any plumbing issues in your house, give us a call. Prolific plumbing services are always at your service.
Prolific plumbing services are available to all the residents in Dulwich hill and other regions of Sydney. We would be happy to be your go-to for all your plumbing issues.
We offer all types of plumbing services. It also includes pipe relining, gas fitting, leaking pipes, water filters, bathroom renovations, backflow prevention, leak detection, etc. We have many happy customers in Dulwich hills and would like you to be one of them too. Contact Prolific plumbing services Dulwich hills today!
Why choose prolific plumbing for your plumbing services:
  Prolific plumbers are well known to be very experienced and diligent in the work. They are fully insured and licensed to give plumbing services to the residents of Dulwich Hills, Sydney, Australia.
  The plumbers are well trained and have great experience in all kinds of plumbing services, any plumbing issue you have. You can be sure we can solve it.
  Prolific plumber is will-trained and re consistently updated on the innovations in the plumbing industry. They deliver their plumbing services to industrial standards.
  Prolific plumbers are also equipped with trucks that are stocked with quality plumbing material to be used when needed on site. When we get to your place, we don't go around sourcing for material as most things the plumbers will need is in the truck
  Prolific plumbing is based in Dulwich hills; these aids us to respond to the need for plumbing services faster and provides emergency plumbing services. Our plumbers are well known to be punctual and prompt.
There is a $100 discount to compensate for the inconvenience caused to any customer, who experiences lateness from any of our plumbers.
  Prolific plumbing offers plumbing service 24 hours a day all through the year. You can rest assured that your house plumbing care is safe in our hand, as we are always available 24/7 all day throughout the year, even during holiday periods
  Prolific plumbing service rates are very affordable and competitive. We provide an upfront quote, and you don't have to pay extra charges. You are only obliged to pay the fee on the quote.
In prolific plumbing, we can only guarantee you two things, and they are quality, top-notch plumbing services, and great customer experience.
Our contact lines are opened anytime you need us. So give us a call today
SAVE MONEY ON YOUR PLUMBING:
SATISFACTION GUARANTEED RED CARPET
SERVICE:
ON-TIME OR WE PAY YOU UP TO $100!
PROFESSIONAL PLUMBERS: