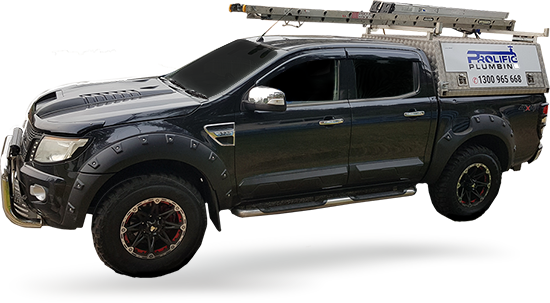 Campsie is one of the major suburbs in Sydney central business district Australia with many commercial buildings and some residential buildings. These buildings are susceptible to having plumbing issues.
This could be due to a lot of factors. But whatever factor it is, we are here to provide high-quality plumbing solutions to all your plumbing issues.
Who are we?
We are prolific plumbing, a local plumbing company based in Campsie Sydney. Prolific plumbing offers some of the best plumbing services ever. We keep improving and innovating our approach to solving plumbing problems, creating better and more reliable plumbing solutions to all your plumbing issues.
Prolific plumbers are accredited and licensed to deliver the best plumbing services to Campsie. And they undergo a lot of training in making sure they are always updated with some of the best world practices in plumbing services.
Our plumbers are also equipped with world-class equipment. They are very friendly and always act responsibly and respectably to our customers as customer service is our top priority.
Prolific plumbing services Campsie offers 24/7 plumbing emergency services. We are always available to receive your calls and issues and to help solve them for you.
Prolific plumbing will give you a quote that won't require you to pay until the plumbing service has been rendered to your satisfaction. There are no hidden charges as we are always upfront with our customers.
Prolific plumbers will always get to your place before the scheduled time and are never late. There is a discount of $100 for any customer if our plumbers come late.
Our plumbing services include the maintenance, repair, replacement, and installations of all kinds of plumbing appliances  and some of our major plumbing services include:
  Hot water system installation
  Burst pipe repairing
  Toilet installation
  Emergency plumbing work
  Sewage services
  Gas fitting services
  Leaking pipe detection
  Leaking pipe fixing
  Blocked stormwater repairs
Kitchen sinks
Gutter leaks repairs
Blocked dam repairs
Toilet repairs
Repairing overflowing drains
Bathroom plumbing
Unblocking of any drain
Gas heater installation
Gas heater detection
Pipe relining
Water filter
Backflow prevention
Roof leaks
Drain inspection using CCTV
Gas heater repairs
Leaking shower repairs
Contact prolific plumbing today for any plumbing issues you got. Our contact line is always available to get your requests.
Once we get your request, we assess the situation, give you a quote, and analyze the different solutions our plumbers will take to solve the plumbing issues. Once you give us the go-ahead, our plumber will be at your doorpost in a very short time.
After delivering quality plumbing service, then you can pay for the services. You only pay the amount on the quote at no extra charge.
We got a lot of good customer reviews and a lot of recommendations from customers. We believe this is due to our very good service. We look to hear from you soon and fix whatever plumbing problem you might have. Stay safe, folks!
SAVE MONEY ON YOUR PLUMBING:
SATISFACTION GUARANTEED RED CARPET
SERVICE:
ON-TIME OR WE PAY YOU UP TO $100!
PROFESSIONAL PLUMBERS: